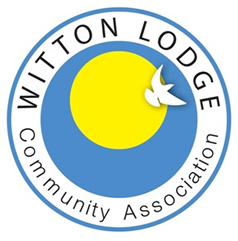 Witton Lodge Community Association (WLCA) is a community-led housing association based in Perry Common, North Birmingham. WLCA celebrated its 20th anniversary in 2014 – originally established in response to the large scale demolition and redevelopment of the Perry Common. Over the past 20 years the Association has been the local regeneration vehicle shaping the future of the Perry Common neighbourhood; developing and managing housing and providing a range of employment, health, environmental and community safety initiatives under the banner of its 'Flourishing Community' programme.
WLCA joined Roots HR as a client in May 2010. During this time WLCA have been users of our COMPLY subscription, which they have used for a wide variety of HR support and advice. We have also worked with them on a number of projects including training, restructuring and reviewing and updating their HR policies and procedures. This year WLCA have taken out our COMPLY retained subscription for a further 3 years, we're really looking forward to continue to work with WLCA.
Afzal Hussain, Chief Officer of Witton Lodge Community Association says:

The demand for the Association's services has grown significantly over recent years. As a community anchor we are often the first port of call for some the most vulnerable in our communities and neighbourhoods. In response, we continue to develop our offering, working in partnership with others to offer a broader range of services.

As we grow, we need high quality professional advice and in this regard ROOTS HR has been exemplary. We have a long term relationship with ROOTS and over the years they have provided a variety of HR, training & development advice and services. As important is that their values as a social enterprise accord with ours. The team is knowledgeable, helpful and professional and they always deliver!
Louise Beasley, Director and Lead Consultant of Roots HR CIC says:

I am delighted that WLCA have chosen to keep us as their retained HR consultants for the next three years. Linda, Afzal and the rest of the team are very close to my heart as they were one of the first clients I worked with when I joined Roots HR as a trainee consultant. WLCA's decision to remain as one of our clients is the perfect way for me to celebrate my 5 year work anniversary! They are a great example of how they proactively use their retained subscription with us to include an annual programme of updating HR documentation as well as using us for other projects such as salary benchmarking, board development and staff workshops, all of which seek to engage, support and grow their team. Both I and my colleagues are very much looking forward to continuing work with WLCA over the coming years.
To find out more about this client's work, you can follow Witton Lodge Community Association on twitter @wittonlodge or visit their website Witton Lodge Community Association.