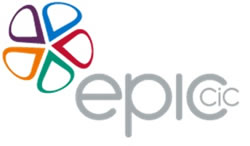 At Roots HR we are proud of the clients we work with and all that they achieve. We've been in touch with Mary Mackle, Director of Resources at Epic CIC to enable us to showcase Epic CIC's successes and explain a little about how we have helped them along the way.
Organisation Name: EPIC CIC
Date became Roots HR client: 12th February 2014
Location: First Floor, 36C Oxford Gardens, London, W10 5UQ
Number of employees: 162
Annual income/turnover: £6.2 million
Type of organisation: Employee-Led Mutual and Community Interest Company
Main purpose of organisation: Epic CIC deliver a comprehensive range of youth support services to children and young people up to the age of 19 and 25 for young people with a lifelong learning difficulty and/or disability.
Epic CIC's mission is to inspire young people to achieve their potential and to make a positive difference to the communities in which they work.
Organisational successes in the last 12 months:
Epic CIC is the UK's first youth service Employee Led Mutual.
Successful transfer of Local Government staff to Epic CIC.
Winning new contracts with external providers.
Nomination for an internationally recognised IT award.
Meeting annual KPI's and increasing the number of young people they are in contact with 175,282 learning sessions achieved.
NEET reduction – 60% in December 2014.
1,404 accreditations achieved (target 620) by 574 young people.
Becoming employee owned, with staff able to buy a share in the company.
90% of service users rate their services as good, very good or excellent.
Nomination for a learning award with Happy Ltd.
Transfer of IT from Microsoft to Google.
Main people management priorities/challenges during the last 12 months:
Resolving part time casual to permanent contracts.
Payroll issues.
Managers understanding employment law.
New Epic employment contracts for staff.
Liaison with RBKC HR and BT on salary payments, policies and procedures.
Securing additional funding for Epic.
Transition of Microsoft to Google and a new way of working.
Turnover of staff with new staff being appointed for their positive attitude.
People management priorities for the next 12 months:
Cultural change from public sector to community interest company.
Implementing Happy Manifesto principles.
Ensuring staff are motivated and informed.
Investing in talent.
Induction of new staff needs to be developed and implemented.
Services purchased from Roots HR:
Strategic onsite days for HR planning.
COMPLY people management advice service (initially on an As Required basis and then via a retained subscription).
Advice and support for various employee relations cases.
Design and delivery of tailored Essential HR and management training.
Policies, procedures and employee handbook.
H&S review.
Epic CIC's feedback on Roots HR service:
"Roots HR have provided fantastic HR support and guidance to Epic since we set up our new organisation in January 2014. The professional approach and clear guidance from Roots HR advisors is of an exceptional standard. Roots reply almost immediately to requests and are excellent in guiding managers through difficult management issues such as sickness absence, end of fixed term contracts and appropriate consultation with staff. Staff have commented that their confidence improves greatly when Roots are guiding them through complicated HR matters. Roots also encourage staff to learn from each situation which means they are developing their skills whilst dealing with demanding issues. We would not be able to cope without Roots HR".
How would you best describe your experience of Roots HR CIC in 5 words?
Innovative – Integrity – Helpful – Professional – Wise
Your experience of working with Roots HR:
I have really enjoyed working with Roots HR, I have learned a great deal and value the partnership we have with such a professional and helpful organisation.
Would you recommend us to other organisations?
Yes absolutely!
Comments from Jan Golding, Chief Executive of Roots HR:
"The transfer out of local authority control and away from the public sector has created an unusual and highly complex employee relations environment for Epic CIC. Used to working with a tight policy framework and a dedicated HR team, the organisation has acclimatised well to the freedom and responsibility of independence and self sufficiency whilst continuing to robustly manage risk, including learning to use an outsourced HR offering.

Epic leaders and managers are a pleasure to work with, being highly receptive to advice and willing to take a truly balanced viewpoint between the needs of the organisation and the needs of the employee.

It is fulfilling to see the organisation and managers developing and exciting to recognise the opportunities available to Epic ahead".
To find out more about Epic CIC's work, you can visit their website or their various social media platforms below.