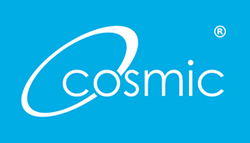 Cosmic are a professional IT company established in 1997 and which runs as a social enterprise, meaning they choose not to take the profits from the business themselves, but instead choose to spend them in the community to help make the benefits of living in a digital world available to everyone.
Cosmic use their own resources to develop and deliver project work benefiting thousands of people, and to offer quality, affordable and effective services. Their mission is to improve digital inclusion by delivering the best IT and digital advice and support services to businesses, individuals and organizations, to reduce the digital divide. Through the provision of IT support for people and organizations who need it most, such as website development, IT training, technical support and consultancy, they demonstrate their commitment to enabling people to access good internet, gain good digital skills and help them improve their lives, businesses and communities.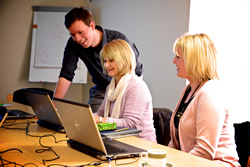 Cosmic joined Roots HR as a client at the end of November 2010 when they signed up to our COMPLY Retained service.
They have used our COMPLY Retained service for 3 years to access day to day, reactive HR and H&S advice and guidance. During this time we have also worked with them on a number of projects including undertaking a HR healthcheck, advising on a restructure and, most recently, co-ordinating a staff satisfaction survey.
Vicky Moss-Crump, Operations Manager of Cosmic says:
"We have enjoyed working with Roots HR over the past few years, it's great to be able to support another social enterprise. There has always been someone on hand to deal with any HR issues that arise and advice and support has been given in a very timely manner."
Louise Beasley, Director and Lead Consultant of Roots HR says:
"Through our wider network, we were aware of Cosmic as an exciting social enterprise for several years, and were delighted when they approached us to be their retained HR providers in 2010. Since then we've worked with them on a number of projects as well as providing ongoing support and advice through their COMPLY subscription. Cosmic are a great example of what a social enterprise can achieve; we're very pleased to have had the opportunity to work with them and look forward to this continuing in the future."