Tis the season all we canines have been waiting for! The spreading of dogwill all across the world! Santa Claws is coming to town! I'm so excited to see what I may receive this year, I'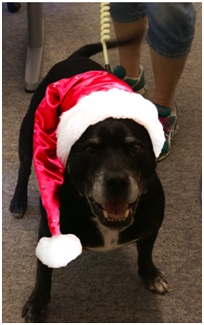 m wagging my tail just thinking about it!
It's the time when all dogs of different breeds and sizes come together and play. It's the exchanging of chew toys and messing up the living room with all of the wrapping paper. It's about giving our owners the puppy dog eyes in the hope that they share their turkey (or nut roast) with us. We dogs deserve it after having the compulsory embarrassing Christmas outfit photo shoot for our friends and family to see on Facebook.
I have decided to take some time off this year to enjoy the festive season. It has been a busy year for me as office dog, with new colleagues joining the team, lots of bags needing regularly checking (for security purposes) and a whole load of shredding to make my way through, having a break is exactly what I need to clear my head and chase a few pigeons, fetch some sticks and of course have lots of naps!
Of course I couldn't leave the office running itself in my absence; I've left it in the trusty paws of my good friends Archie, Belle and Billie! They have taken on the tiring job of being part-time office dogs this month and have been doing a really good job considering I have the most experience in the team! I've been keeping track of them though to make sure they have been working hard by checking their pictures on twitter, which is a very important part of being an office job – looking cute for the camera – and which we all have a talent for! Want to see some of their cute pictures that have been put on our social media? Then click here.
The office obviously isn't the same without me and I know the team all miss me, and of course I miss them but sometimes you have to make time for yourself, put your back paws up and relax. Which is exactly what I'm doing, don't worry!
Sorry must dash! I have a squeaky toy that needs some attention! Have a fantastic festive season from myself and all of the other office dogs, I hope you all get what you want from Santa Claws and I will see you when I return to work!
Lots of woofs,
Buddy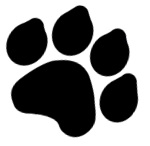 P.s. Festive wishes from the Roots HR team and office dogs, have a great festive season.