Buddy recovers from the bangs with which 2013 went out and looks forward to a healthy and safe 2014.
Happy New Year everyone! Have you had a good festive season? Did you get lots of presents?
Santa Claws was kind to me. I got a doggie sleeping bag, some chews and a ruffty tuffty ball thing that I haven't eaten yet. But New Year was even better. We were in Mousehole in Cornwall where they were celebrating 50 years of fabulous Christmas lights, all funded and co-ordinated by volunteers. The best one was the whale that winked and spouted water! Fantastic!
So New Year is when you get to walk on a beach every day for 4 days as long as you can put up with fireworks and loud bangs for 10 minutes at midnight on 31st December. I struggled with that but Mum cuddled me to reassure me while Dad said, "Great, I'll do Auld Lang Syne by myself then, shall I?" So they both had a good New Year too.
We're all back at work in the Roots HR office. The Consultants are sorting out the January employment cases and HR projects. I wish I could go to a Christmas party because it's astonishing what interesting things you humans can find to get up to. I thought it was only us canines that pee up trees but it seems not. I can't say too much or I'll be threatened with a muzzle but no one thought of risk assessing what happens when liquid gets into fairy lights, did they?? Sparks are still flying now in that organisation. Literally.
Seasonal misconduct and health and safety episodes aside, everyone's focus is on managing you humans in 2014. The Consultants are getting requests to help teams and individuals to perform better and to sort out problems like underperformance and absenteeism. Apparently there are lots of funding cuts ahead and this means restructures and redundancies or changes to your terms and conditions of employment. If your organisation needs help with this, you should call us. We have this service called COMPLY which means that you can phone or email us to get advice. And the really great thing is that we offer a discount if you are a member of Social Enterprise UK, NCVO or GMVSS Market Place or if you are a Social Enterprise Mark holder and even more discount if you sign up for over a year. You can even try us free for 1 hour first to see if you like us. Much better than getting it wrong. Who wants to be worrying about employment claims when you can be walking a dog on a beach instead?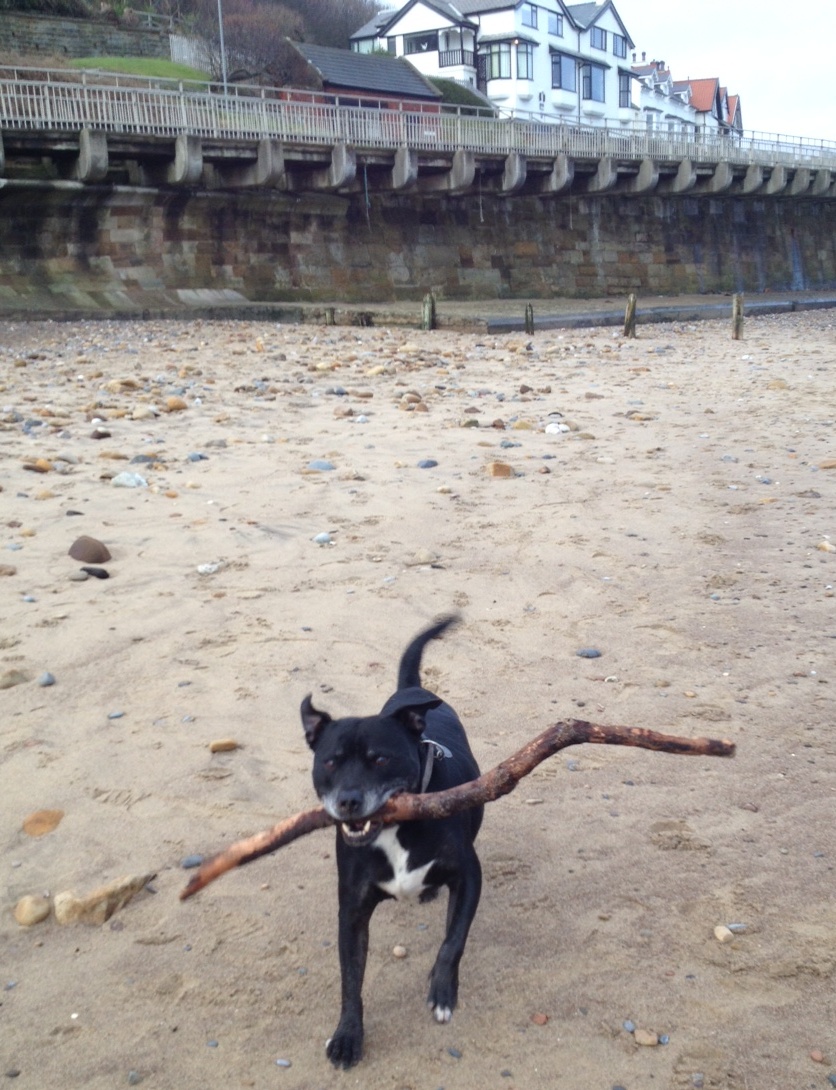 We're offering free Essential HR training courses in Birmingham and London for the humans who are in charge of other humans at work. If you lead, manage or supervise other humans, or if you want to know about the risks of being in charge of other humans, you should come to one of our training courses. Because Roots HR is a social enterprise, we pay for these from our trading surpluses. You can book a place here. We're also running a special one for Social Enterprise UK members very soon and you can book here.
On a final note, here is our office mantra for 2014.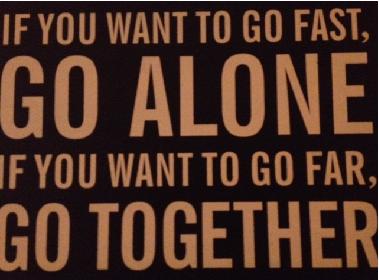 And if you want to go up a tree, make sure it's outdoors.
Have a great January, everyone
Licks and woofs,
Buddy
Every year in the UK, over 7000 healthy, stray, unclaimed and unwanted dogs are euthanized in pounds before a rescue space can be found for them. The majority of these are Staffordshire Bull Terriers like Buddy. Profits from the purchase of Buddy's Christmas sleeping bag went to Safe and Sound, a charity dedicated to getting "poundie" Staffies into rescues so they can be rehomed. Please raise awareness of the work of Safe and Sound and support them if you can at www.safe-and-sound.org.