In celebration of National Dog Day on 26th August 2015, Buddy felt that it would be appropriate to inform us on what life is like working as an Office Dog. He requested an interview with colleagues immediately.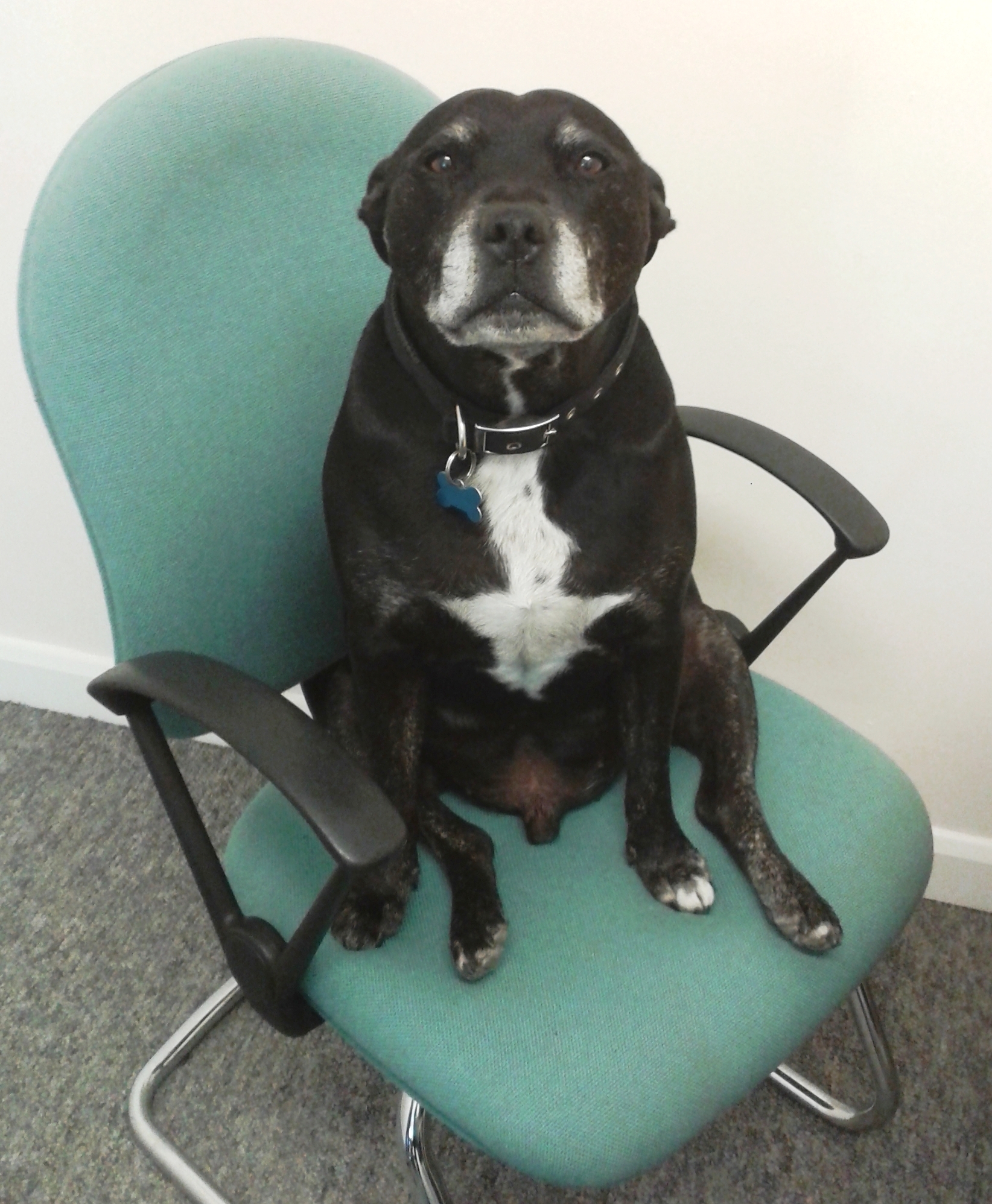 What are your main duties in the office?
Aside from my favourite duty – supervising lunch times – I am partial to a bit of shredding. As Head of Security, confidentiality is my number one priority and it is my job to ensure that any confidential documents are chewed until the writing is un-recognisable.

When you are bored in the office, what do you do to keep yourself occupied?
My schedule is pretty full – I rarely have any spare time on my paws. I am frequently found cleaning the kitchen cupboards and bins. I like to try to take time to unwind with a wuffin or two to take my mind off things.
Of course, I deserve the odd treat now and again. I don't expect readers to understand – the stresses of being an Office Dog are beyond human comprehension.
I can get accidently shut out of meetings. Coincidentally, these are usually the ones with the good biscuits. Then it can get fairly boring – but it's cool, I take the time to catch up on my beauty sleep.

How would you compare the importance of your role in the office with the roles of human colleagues?
Well, of course my colleagues are important, but the office couldn't function without me. I make sure that everyone has a helping paw when they need it.

If you could tell your human colleagues one thing, what would it be?
More treats wouldn't go a miss – cake might be 'human food', but I do appreciate a good sponge once in a while. Sharing never hurt anyone.

If you could have any job in the world, what would it be?
I already have the best job, but apart from that, being a used car salesman or a regimental mascot has always appealed.
Thank you for the interview, but this has all been awfully tiring. I think it's best if I got some rest – today has been terribly busy in the office and I think I just heard somebody opening a bag of crisps downstairs.