After a successful recruitment drive you've found the best person for the job, and they've accepted your job offer, so now what? As well as checking out their references and making sure they can work in the UK, you'll need to think about their contract of employment.
What is the definition of a "contract"?
Most of us use the terminology "contract" when talking about the written document that employers (or prospective employers) issue employees detailing the terms of employment. But did you know that a "contract of employment" can be formed once an offer of employment on certain terms and conditions is made and accepted? So, in law, a contract does not have to be in writing to be legally binding.
If the contract of employment could be made through a verbal offer and acceptance of a role, does it really matter if I don't issue something in writing?
We would say yes, it is very im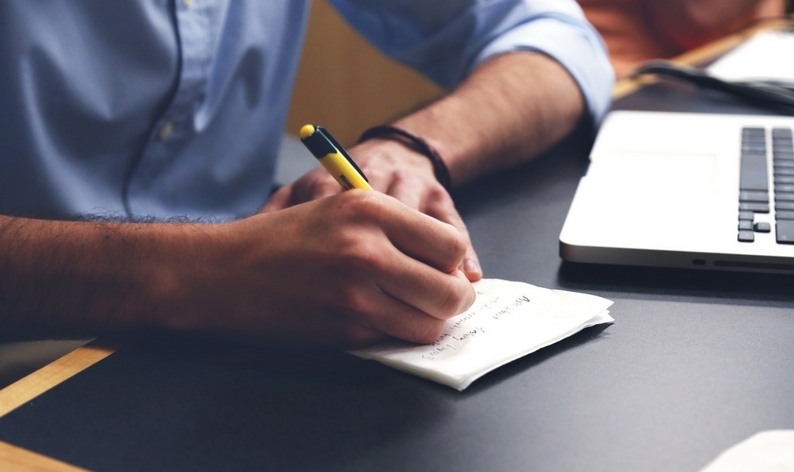 portant to issue a written contract. Firstly, from a legal perspective, if someone is going to be working for you for more than 1 month, you are required under the Employment Rights Act '96 to issue a "Written Statement of Terms and Conditions of Employment". This should be done within 2 months of the start date.
It's not unusual for employers to incorporate this written statement of terms and conditions of employment into a document they refer to as the "contract of employment". However, offer letters, statutory obligations, memos, emails and "custom and practice" can also form part of the employee's contract of employment, so be aware of the information you give your new employee as you could inadvertently create different terms and conditions to those you intended to provide.
However, it's not just about the legal requirement. A written statement of terms and conditions of employment provides clarity for both employer and employee regarding the working relationship and explains terms and conditions of employment that, if not written down, may not be fully appreciated or understood.
Employees cannot make an Employment Tribunal claim solely related to the fact that they have not been issued with a written statement of terms and conditions of employment, but they could add this to another claim and financial penalties could be awarded of between 2-4 weeks pay, so it makes sense to take some time at the beginning to set out the conditions of employment.
So, how do I draft a contract?
Firstly, you will need to consider the employment status of the individual to understand what type of contract of employment you need to issue. As an example, we recommend that an employee on a fixed
-term contract needs different written terms to a permanent employee, as the fixed-term contract can include details of the anticipated contract end date and is likely to pro-rata any benefits that may be available to a permanent employment e.g. annual leave.
Alongside this, you will also need to consider the terms that you are offering. Although fairness and equality are fundamental in the social sector, there is no legal reason why different employees cannot have different terms and conditions of employment as long as these can be objectively justified and they do not discriminate against employees. For example you may have different terms and conditions for key employees or senior managers e.g. longer notice periods.
It's important to know details such as what salary you're going to pay, where they're going to work, how many hours you want them to work and how much holiday you will give them each year, and include this information in the contract.
The law requires at least 16 key pieces of information to be included in the written statement; some of these 16 items have to be included within one overall document, whereas others can be included in separate policies, procedures or an employee handbook. However, for ease you may find it helpful to include all terms and conditions in one document you refer to as the "contract of employment".
As well as the 16 required inclusions, there will be additional items that you may want to consider including within a contract of employment such as whether there's a requirement for a specific qualification, whether a DBS check is required, what your stance is on data protection and confidentiality, and the circumstances where you may need to (legally) make deductions from pay.
What then?
Once you've decided on the terms and conditions on offer and written these into a statement or contract, you should issue two signed copies to the employee and ask them to read, sign and return one copy to you, keeping the second copy for their own records.
Still unsure?
Comprehensive information and advice on contracts of employment including the 16 items that must be included is available through Roots HR CIC's FREE factsheet, "Terms and Conditions of Employment". Click here to request your copy.
Seek advice! Did you k
now we offer 1 hour of free services to all social sector employers so just get in touch and we'll be happy to help. We can check your existing written statement of terms and conditions of employment or contract of employment to see if they are compliant, or if you don't yet have them in place, we can write them for you.
We are always interested to hear your thoughts on our blog topics, so do let us know about your experiences when drafting or issuing contracts by using the comments section below.