The benefits of employing apprentices

If you're a manager or a leader in a small or medium sized social sector organisation,  you may well be trying to balance an ongoing reduction in funding with retaining the number of staff you need to deliver your services. Maybe your organisation is a start up and you don't know what your future employment needs will be, so you're wondering if a short term or fixed contract arrangement might be beneficial. Or, with the recent introduction of the National Living Wage, perhaps your organisation is like many others who have seen an increase in their wage bill and are now looking for creative ways to employ people.
One option that you may not have previously considered, but which has increased in popularity, is to employ apprentices. For some people, apprenticeship schemes are tinged with adverse reputation from the Youth Training Schemes of the 80's and you may be worried about commitment or attitude  or perhaps that an apprentice will be unskilled, won't have life experience, or will just require a babysitter. However with 47% of organisations employing apprentices[1], and circa ½ million apprentices in 2014/15[2], could you be missing out?
By the time young peo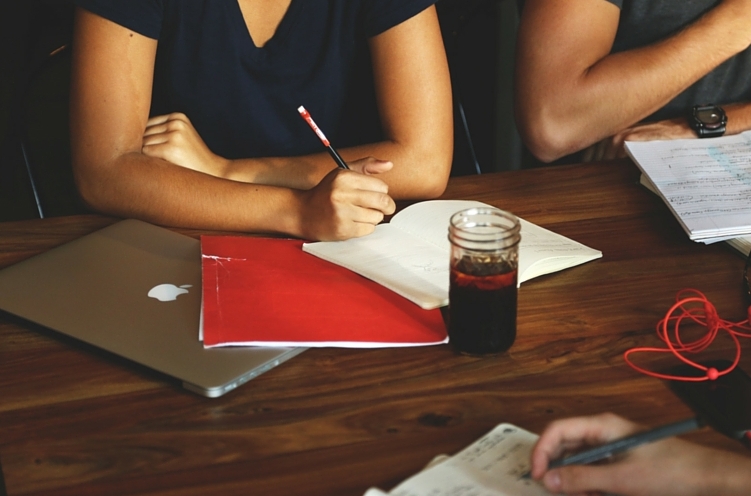 ple have reached the age of 18 and able to leave education, many are keen to leave school behind them and start working, so will no doubt be willing, enthusiastic and eager to join your organisation.  You therefore have the opportunity at the beginning of their career to develop and upskill them in how you need work to be completed, rather than having to unpick any unwelcome or unwanted knowledge, skills or behaviour that has developed through previous work.
It's not just school leavers who are interested in apprenticeships though. People of all ages are starting to consider an apprenticeship as a way of learning new skills, or enabling a move into a new area of work that they are inexperienced in. And, it can be incredibly cost effective for you, the employer, as a way of hiring people to gain skills specific to the role you need to fill.
What you need to know
An apprentice is usually an employee and employed on a fixed term contract and therefore needs to be issued with a written statement of terms and conditions within the first 2 months of employment. Regulations[3] came into force in 2012 that require the content of the apprenticeship agreement to be in a "prescribed form", and contracts that don't meet these requirements fall under the traditional apprentice framework which gives enhanced rights against dismissal prior to the end of the training, so do ensure you've got an up to date contract in place.
There are three levels of apprenticeship, and you can set the level as you require for the role and for your organisation:
Intermediate apprenticeship (equivalent to 5 GCSE passes): provide for a work based learning qualification such as an NVQ level 2 and key skills
Advanced apprenticeship (equivalent to 2 A level passes): provide for a work based learning qualification such as a NVQ level 3 and key skills and usually a relevant knowledge based certificate as well
Higher apprenticeship: provide for a work based learning qualification such as an NVQ level 4 and in some cases a knowledge based qualification such as a Foundation degree.
Training normally lasts for between one and four years, depending on the type of framework; where funding is received, the scheme must last for at least 12 months. There is no set time in which to complete an apprenticeship though and the length of time taken will depend on the ability of the individual and the employer's requirements.
Apprentices under 19, or who are of any age but are in the first 12 months of employment, have a special National Minimum Wage apprentice rate (currently £3.30). All other apprentices should be paid at least the normal National Minimum Wage rate applicable to them. Funding is available from the National Apprenticeship Scheme; the contribution level will vary depending on the sector and age of the apprentice but if they're aged 19-23, up to 50% of the training costs may be made. Once the apprenticeship has been completed, you may decide to retain the apprentice, or you allow their fixed term contract to come to an end, in which case you can decide to recruit another apprentice, or resource your staffing needs in some other way.
Keys to success
Decide what you want: think about the scheme you can offer; the relevance of the training provision and the skills you want to develop within your organisation
Recruit widely: you can advertise on the National Apprenticeship Service website or at your local JobCentre Plus
Hold robust interview and selection processes: make sure you select the apprentice(s) who is the best fit for your organisation. This won't only be on skill set, as the purpose of the apprenticeship scheme is to develop and train the apprentice; instead recruit for interest in your organisation and the opportunity, and their commitment, enthusiasm and keenness to learn. Use practical tests as part of the selection process, such as handling phone calls in a role play situation or wording up a reply to an email; this will also help you to gauge the general level of entry level ability and you can adjust your expectations and support for the successful candidate accordingly
Induction: Inducting any new employee is always important, but if your apprentice is a school leaver, this is vital to the success of the placement. If they are coming to you straight from school they won't have an understanding of your expectations with regards to behaviour, attendance, appearance and work level, so use the induction as an opportunity to clarify this, monitor and feedback regularly.
Allow time: ensure you provide regular supervision, feedback and performance monitoring so your apprentice knows how they're getting on. This will take up more management time than perhaps other staff, but in our opinion it's worth it!
What do yo

u think about apprenticeships? Have they been successful for you, or caused you headaches? We'd love to hear about your experiences, so please do leave a comment or question below.
Here at Roots HR we have several years' experience of recruiting and employing interns and apprentices; each one has contributed positively with fresh perspectives, enhanced IT skills and a keenness to learn and contribute. Please contact us in confidence if you'd like advice on recruiting or employing apprentices in your organisation.
Louise Beasley
[1] CIPD Learning to Work Survey
[2] http://researchbriefings.parliament.uk/ResearchBriefing/Summary/SN06113
[3] The Apprenticeships (Form of Apprenticeship) Regulations 2012