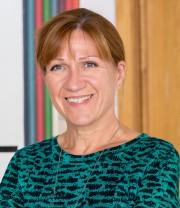 Restless, sharp and an astute manager of risk, Jan Golding has been passionate about society, business opportunity, people and work since her teens.
Academic interests in social sciences and economics led to a UK-wide career in sales management, training and later human resources, working in the retail, hospitality and service sectors but it was talking to homeless people in her home city of Exeter that sparked Jan's desire to use her skills, knowledge and experience within social sector organisations.
Joining a south-west based substance misuse charity as Director of Support Services in '05, Jan was able to offer transferable leadership, people management skills and business awareness whilst learning about governance, funding and voluntary sector culture.
Inspired by Social Enterprise week '08, she founded Roots Human Resources CIC in January '09 with the aim of growing an ethical company to fill the gap in HR service provision to small and medium-sized sector employers. Eight years later, with offices in Worcestershire, an enthusiastic team and loyal and rapidly-growing client base of approaching 250 organisations, Jan is developing strategy for the 5 years ahead, evolving the organisation's infrastructure and looking for new ways to encourage and support social sector leaders and managers to maximize the potential of their people.
Jan is a fully qualified and highly experienced senior Human Resources professional with a career in people management in the service industries spanning 30 years. She is a pragmatic and clear adviser, an experienced coach, an excellent project manager and a passionate and engaging speaker. Her experience gained as a Director, a management volunteer and a consultant over the last 13 years enable her to quickly grasp the social and financial drivers of an organisation, to identify its culture and to support and challenge its leaders to improve performance.