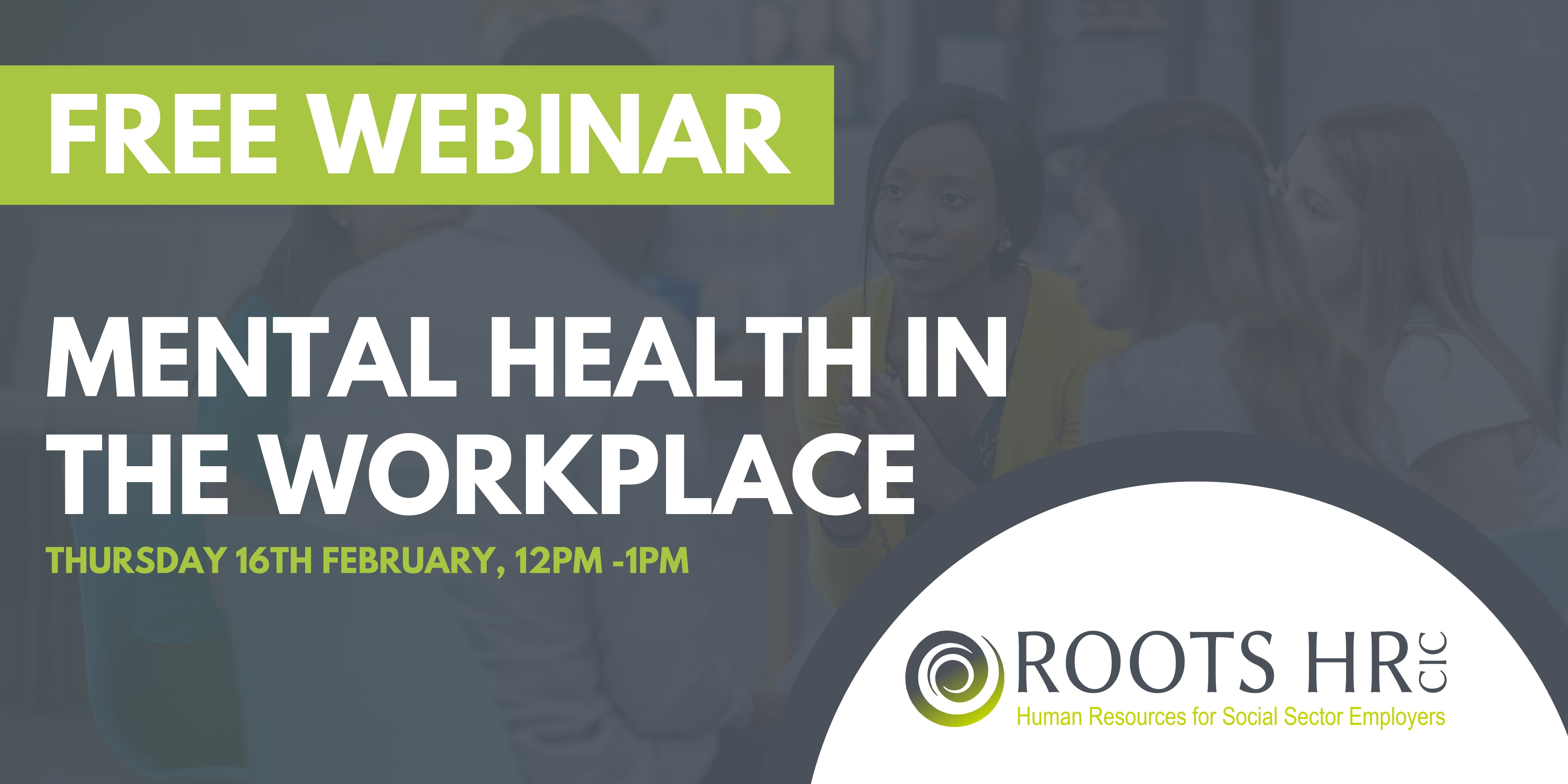 Join us on Thursday 16th February for a Free Webinar on Mental Health in the Workplace…
The responsibility for the mental health and well-being of your team is undoubtedly one of the most challenging aspects of management and leadership. The pressure is on for employers to recognise risks at both the team and individual level, to identify where improvements can be made and to take action. What can small and medium-sized employers in the social sector do with very limited resources? Where do you start? And how do you know if what you do is actually working?
Date: Thursday 16th February 2023
Time: 12pm – 1pm
Via Teams
Our founder and former CEO, Jan Golding, who's been a member of the Mental Health at Work Leadership Council since its inception in 2018 will be presenting the webinar, intended to enable managers and leaders in small and medium-sized social sector employers to:
Understand the legal requirements that set our employers' responsibilities around workplace mental health
Understand the recommended core standards around workplace mental health in the Mental Health at Work Commitment
Know how to access a wide range of FREE tools to help you practically manage mental health in the workplace
Learn some simple ways to measure the effectiveness of any actions you take in respect of supporting staff and improving mental health in the workplace
Jan will talk for around 40 minutes and there will be around 15 minutes for a Q&A session.
If you decide to participate in one of our webinars, we will record the webinar and this may include any contribution you make to it. For the recorded information, we remain the data controller and by making a contribution in a webinar you are giving us your consent to record that contribution and to use it for any purpose in relation to the subject of the webinar. Under the General Data Protection Regulations (GDPR), Roots HR CIC is the Data Controller for information we process from you to engage with you.