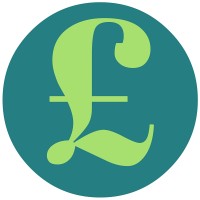 Do you know your "National Minimum Wage (NMW)" from your UK "Living Wage" or your "National Living Wage (NLW)"? Confused? Then allow Roots HR to shed some light on this for you.
Let's briefly take each one in turn.
The National Minimum Wage has applied throughout the UK since 1999. Determined by the Government, it sets the lowest hourly rate employers can lawfully pay to an employee or worker in the UK. There are four different rates: adult, development, those aged 16-17 and an apprentice rate. The same rates apply irrespective of the size or location of the organisation and the rates usually increase annually in October.
The Living Wage is a voluntary hourly rate, applicable to any employee or worker aged 18 or over, that is defined as the amount people need to enjoy a "basic, but socially acceptable standard of living". Organisations are not statutorily bound to pay this rate, but they can voluntarily sign up to pay. The Living Wage rate is set independently and updated annually, usually in November, by The Living Wage Foundation; the current rate is £8.25 per hour (or £9.40 in London, where cost of living is higher).
The National Living Wage (not to be confused with the Living Wage) is being introduced from 1st April 2016 for workers aged 25 or over – in effect, the NLW will be a fifth rate to the NMW rates. The hourly rate for these workers will be £7.20 per hour. The Government aims to increase this over time and it is expected to reach over £9.00 per hour by 2020. To confuse matters, the NMW rates will continue to be reviewed in October each year, but the NLW rate will be reviewed in April (for next year at least). Please remember this for any of your forecasting!
Phew!
What is the overall impact of the introduction of the NLW?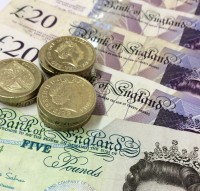 The most obvious impact may be an increase in your overall wage bill. Given that there will be an added age-related rate of pay, this creates some uncertainty around payroll costs if you plan to recruit (see the Beware section, below, for further on this).
As well as the wage bill, there will be other salary-related costs that will increase and which you need to consider and factor into your budgets and forecasting such as: increased National Insurance contributions; increased employer pension contributions; higher sick pay costs or maternity/adoption payments (if you pay more than statutory payments) etc.
Depending on your pay structure, increasing hourly rates at the lower end of the scale may impact on pay differentials with employees on higher hourly rates or annual salaries, especially those employees with supervisory or line management responsibilities – they could end up being paid similar or the same as those they're supervising.
Finally, given that there is already an expectation that the NLW will rise to £9.00 per hour by 2020 you may wish to forecast costs to understand the potential challenges on your future budgets, and include these figures in any service tenders or grant applications you submit. Don't forget the potential increase in costs at the end of the employment relationship as well – employees with more than 2 years' continuous service, even if employed on fixed term contracts that are due to end with the funding, are likely to be entitled to a redundancy payment.
Beware….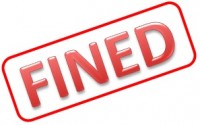 The Government has announced that fines for non payment of NLW will be 200% of unpaid wages, up to a maximum of £20,000 per worker. In addition, non-compliant employers will be subject to "naming and shaming" and disqualification as company directors for up to 15 years.
We wait to see what economic impact there will be from introducing the NLW; however already employers are talking about anticipating cuts in employment levels or reducing salaries in order to afford the significant jump in costs.
Employers should be mindful that management decisions such as recruitment and selection or dismissals are not based on the worker's age and therefore their associated pay rate (or changing pay rate if they are due to turn 25) as a way of avoiding paying the higher rate of pay, as this may constitute unlawful age discrimination.
So, what do you need to do to be compliant with the new National Living Wage?
Firstly, review your workforce and their existing hourly pay rates to ensure compliance with the NLW from 1st April 2016 for those aged 25 or older. For salaried staff, in order to calculate the hourly pay rates you need to average a worker's pay over their pay reference period (generally a month). You do need to be aware that what counts as working time for National Minimum Wage calculations varies from the definition of working time within the Working Time Regulations 1998, so please do seek advice from us if you are unsure what working hours need to be included in the calculation.
Once your initial increases have been made you will need to ensure that you have a process in place whereby employees' ages are monitored to ensure any changes are actioned when an employee reaches 25 and/or when the Government announces an increase in the NMW and NLW.
Don't forget that any changes to an employee's hourly pay will be a change to their terms and conditions of employment, so make sure that this is confirmed in writing to them. A copy of the letter should be placed on their personnel file, and don't forget to inform your payroll function or service of the increase.
Finally, if you offer a salary sacrifice scheme you should build in checks to ensure that a worker will not fall below the NLW (or NMW if under 25) when their salary sacrifice is deducted. If they do fall below the NLW / NMW, you will need to speak with your scheme provider as, without making changes to ensure compliance, the individual will no longer be able to participate in the scheme.
What do you think of the introduction of a National Living Wage? And how do you think it will affect your organisation in the short to mid term? We'd love to hear what our clients and supporters think of this, so please do leave a comment below.
At Roots HR we recognise that full reviews of remuneration and pay systems takes time and effort, and because of this we've developed a range of affordable pay and benefits services for social sector employers including salary benchmarking, job evaluation and pay policy development. Please contact us in confidence if you'd like more information.