Despite restrictions being lifted across the UK, Covid-19 (Covid) remains a risk which employers are balancing with returning to some workplace normality as the furlough scheme comes to an end.
Considerations should be give to a number of factors, including:
Covid secure workplaces
The Health and Safety at Work Act (HASAWA) (1974) places a legal duty on employers to provide a health and safe workplace.
Many workplaces have remained open during the pandemic with appropriate measures implemented in line with government guidance. However, as the furlough scheme comes to an end, more employees may be returning to the workplace, or returning to pre-flexible furlough contracted hours of work.
It's recommended that your current Covid risk assessments are reviewed and amended on the basis of an increased number of employees being physically present in the workplace. Identification of risks allows you to implement measures that either limit or eliminate the risks to your workforce. Measures could include:
Physical changes to the workspace allowing workers to remain socially distanced for prolonged times
Consideration of home and / or hybrid working
Handwashing facilities and antibacterial gel widely and easily available
Increased cleaning of high traffic areas and items such as door handles
Limiting long meetings in one single room
Have good air circulation throughout the workplace
Allowing people to wear masks
Encouraging vaccination (see below for information on care homes)
Encouraging testing
Vaccines
Care Quality Commission registered care home for adults: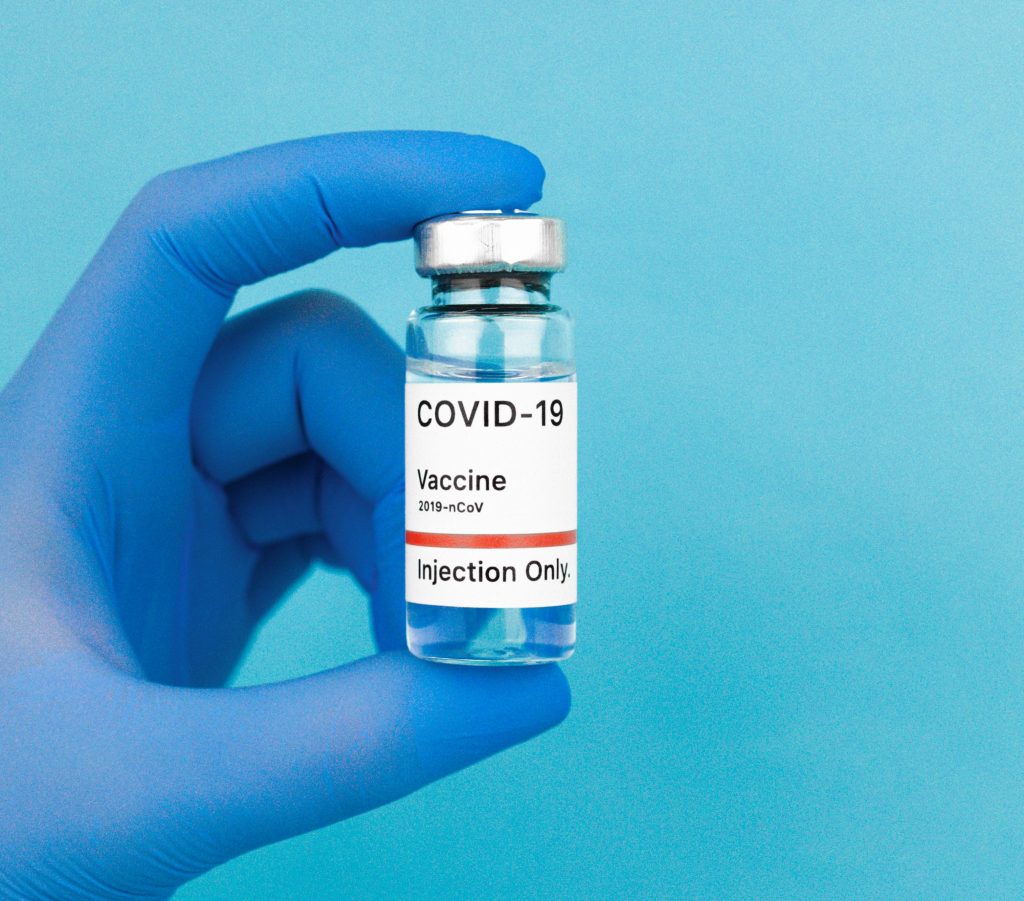 From 11 November 2021, people working in a Care Quality Commission (CQC) registered care home for adults will need two doses of a Covid vaccine to enter the premises (unless they have a medical exemption). This means that, as at the date this blog is published, as a minimum workers will need to have received their first dose of the vaccine to ensure they are fully vaccinated by November. Workers can evidence their status via a vaccine pass or letter from the NHS, but not via their vaccination appointment / record card. Only workers who have "recognised clinical grounds" will be exempt from this requirement.
If an employee does not have "recognised clinical grounds" for exemption from vaccination, or refuses to provide evidence of their vaccination status, it would be unlawful for the employer to allow them to enter their premises. On this basis, the employer may need to first consider redeployment. Where redeployment opportunities do not exist, the employer may need to consider a fair dismissal process. It is recommended that professional advice is taken should an employee refuse a vaccination, or refuse to show their vaccination status.
Other types of employer:
For employers who are not a CQC registered care homes for adults, the HASAWA obliges them to take reasonable steps to reduce any workplace risks; providing employers with a justification for encouraging their workers to be vaccinated to protect themselves and others within the workplace.
Communication programmes and allowing time off for vaccinations may help encourage vaccine take up.
Should employers seek to require staff to inform them of their vaccination status they will need the employees express consent to store and process this data in accordance with data protection legislation.
Testing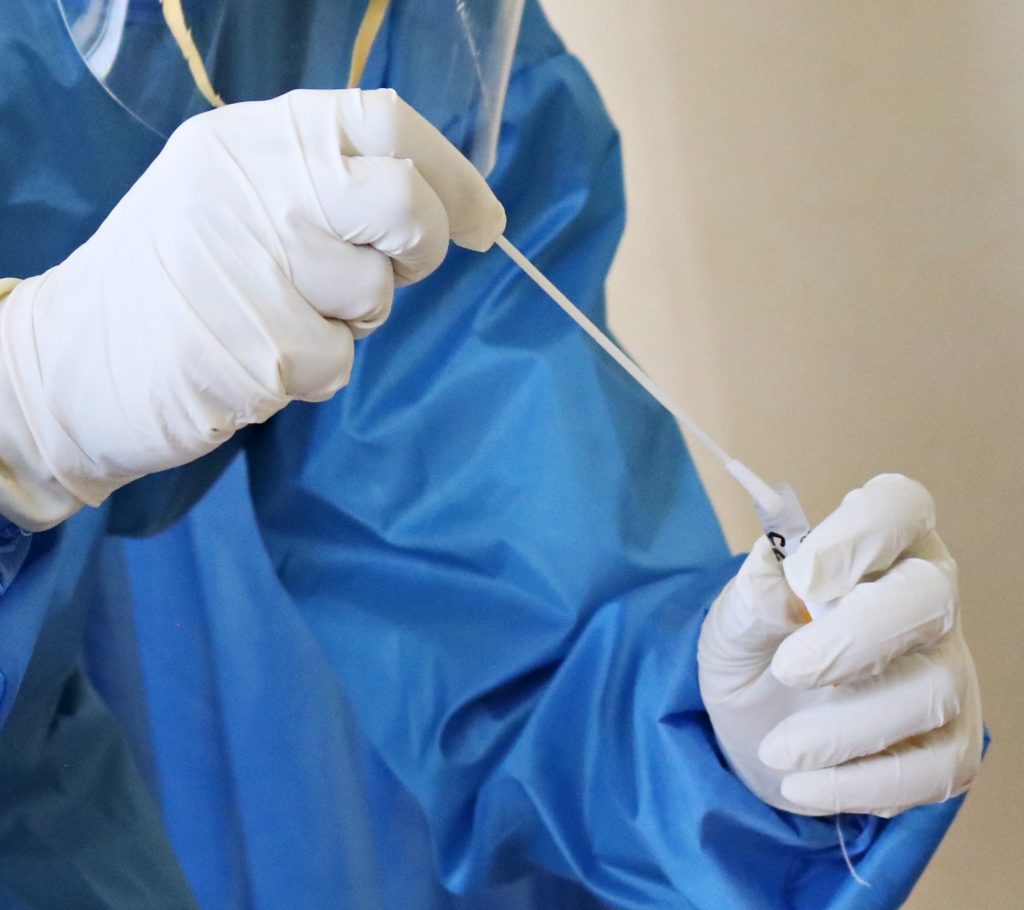 With the availability of free Lateral Flow Tests (LFT's), testing for Covid is readily accessible. There is no current legislation requiring workers to be tested for Covid, but some employers might want to bring in testing as part of their measures to reduce the risk of Covid within the workplace.
Should you want to introduce such a measure it is recommended that you discuss this with your workforce and, where appropriate, their representatives including the process that would follow should someone get a positive result from a LFT and how testing data would be stored and processed.
If workers refuse to undertake LFT the first step should be to listen to their concerns and seek ways to resolve any issues. Refusal to comply with a reasonable request could potentially be dealt with via your disciplinary process, but you should seek ways to resolve the issue first.
Long-Covid
Recent data from the Office of National Statistics (ONS) indicates that over a million people are thought of suffering from long-Covid. Although long-Covid is not formally recognised as a disability in the Equality Act 2010, for some individuals it may pass the tests for whether it is considered a disability as per the same act. These tests, which would be determined by an employment tribunal, are:
Does the person have a physical or mental impairment?
Does that impairment have an adverse effect on their ability to carry out normal day-to-day activities?
Is that effect substantial?
Is that effect long-term?
If you have an employee who you anticipate meets the above tests, you should be careful in how you handle their sickness absence, or deal with requests for adjustments. As an employer you have an obligation to make reasonable adjustments for a person who is disabled as per the Equality Act 2010. If in doubt, you should seek professional advice.
Returning to the workplace
You may have decided to ask employees who have been working from home to return to the workplace. After around 18 months of working from home and/or being on furlough, this may create some anxieties in workers. With a large proportion of staff being anxious due to the fear of catching Covid and a significant portion of staff not expecting to go back to 'old normal', it is vital to manage the expectations and anxieties of employees when asking them to return to the workplace. There are a few things that you can do to assist them with this transition:
Discuss returning to the workplace with individuals. Employees are typically more engaged and willing to accept changes when they are involved early on in the planning stage. Discussing this with employees and allowing them to express their opinions and ideas is a highly effective method to gain acceptance of change. We recommend you express your intentions and open up a dialogue with employees encouraging them to put forward their ideas, suggestions and concerns with your proposal and consider those in any decisions made.
Ensure you have Covid secure measures in place within your workplace and that you share these with workers.
Consider implementing a hybrid working model, allowing employees to work from home and the workplace. Hybrid working is highly effective. ACAS found in their research that the optimum ratio would be to work up to 20 hours from home. This would allow the employee to benefit from the quiet working location at home, thereby increasing productivity, and from the ability to collaborate and socialise with colleagues when working from the workplace.
Consider a phased or staged return to the office. Instead of moving immediately to a full-time working from the office, offer a 50/50 hybrid working model first. This way, employees will ease into their commute and the ways of working from a shared workplace again
Still have queries?
We are happy to talk to you about the approaches your organisation could take. Please do ring us on 01562 840060 or email hello@rootshr.org.uk for further information and support.
Talk to us!
Please let us know below if you have any suggestions for topics for our blogs – we are always interested to know your thoughts.