At Roots HR we are proud of the clients we work with and all that they achieve. We've been in touch with Steve Clark, Head of Operations at Real Ideas Organisation to enable us to showcase their successes and explain a little about how we have helped them along the way.
Organisation Name: Real Ideas Organisation
Date became Roots HR client: 15th August 2010
Location: Devonport Guildhall, Ker Street, Plymouth, PL1 4EL
Number of employees: 43 FTE
Annual income/turnover: £1.2 million
Type of organisation: Community Interest Company
Main purpose of organisation: Real Ideas Organisation is a pioneering social enterprise that brings imaginative and ethical business thinking to schools and education, places and creative commercial ventures.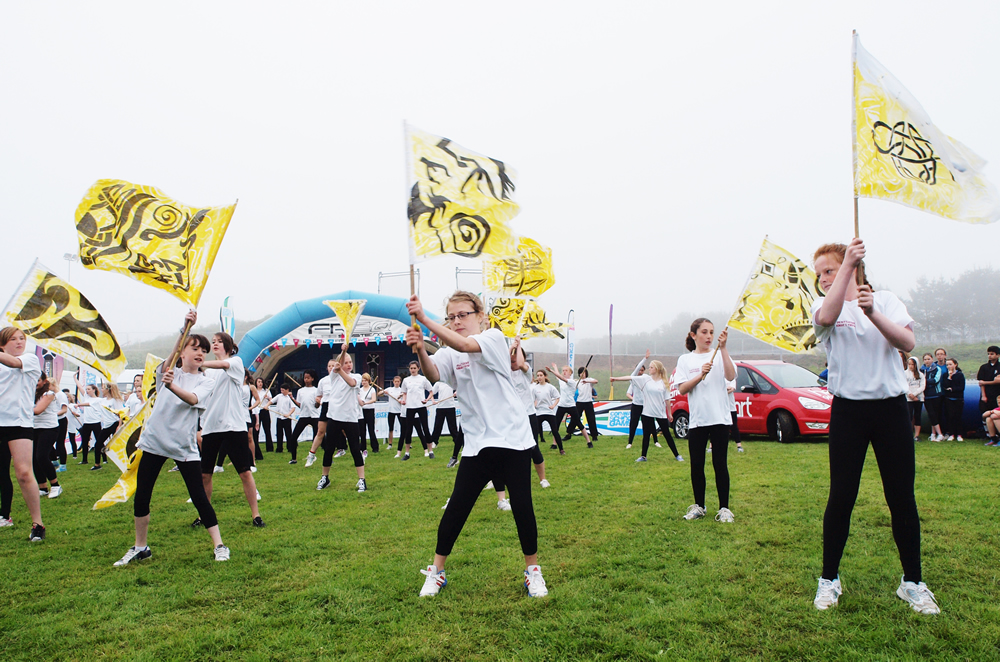 Organisational successes in the last 12 months:
Implementation of matrix management process
Implementation of organisation wide pay review and associated process (defining exceptional performance)
Consolidation of polices/procedures file
Updated polices/procedures
Development of Organisational wide Quality Improvement Plan
Consolidation of staff contracts templates
Development of 'processes' folder for staff
Main people management priorities/challenges during the last 12 months:
Recruitment, retention and support for Apprentices (long term unemployed)
Move to matrix management process and consolidation of previously disparate 'departments'
Systems and process management for a diverse range of programmes, contracts (grant, contracts and self generated).
Consolidation of RIO policies and processes
Salary review and development of equitable pay review process
Identify and development recruitment systems and processes which enable RIO to meet evolving capacity and strategic requirements.
People management priorities for the next 12 months:
Development of a CRM system which is compatible with the diverse needs and reporting requirements of the organisation
RIO training and development plan (staff training matrix)
Compliance with 'due diligence' for EU funded programmes (further development of Continuous Improvement Plan)
Introduction of RIO's pay review process
Attracting and retaining staff who have the skills and attributes to work across a multiple of programmes and are able to demonstrate what it means to be a RIO staff member
Systems and processes which enable RIO to 'grow our own' without creating 'bottle necks'
Services purchased from Roots HR:
COMPLY people management advice service via a retained subscription
COMPLY documentation services including HR policies, procedures and contracts of employment
HR consultancy services via our PERFORM project management service
Webinars via our GROW learning and development service
Real Ideas Organisation's CIC's feedback on Roots HR service:
"Always helpful and supportive and really 'get' where we're coming from as a CIC and Social Enterprise."
How would you best describe your experience of Roots HR CIC in 5 words?
A weight off my mind.
Your experience of working with Roots HR:
It has proven invaluable to have Roots at our side, coaching and guiding us through complex processes and day to day issues, enabling us to focus on our service delivery. Although the lack of face to face can at times be challenging, this is more than compensated for in their professional, friendly and flexible approach.
Would you recommend us to other organisations?
I wouldn't hesitate to recommend Roots HR to other organisations.
Comments from Louise Beasley, Director and Lead Consultant of Roots HR
"Roots HR feel privileged to have worked with RIO as their HR consultants for the last six years. The managers and leaders are professional, friendly and ready to take advice and will always consider and discuss the options presented. It's evident to all at Roots HR that they are very passionate about their mission, ethos and service delivery and have a great commitment towards staff development, especially their Apprenticeship scheme. We look forward to working with them in the future and being part of their continued development and growth as a CIC and Social Enterprise."
To find out more about Real Ideas Organisation's work, you can visit their website or their various social media platforms below.