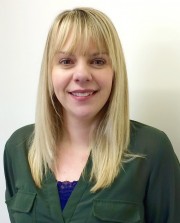 Katy brings extensive operational and strategic HR and change management experience following 10 years in an HR business partnering role at the prestigious University of Warwick, having also worked across a variety of sectors including financial services and consultancy.
With experience over 15 years within both unionised and non-union environments and including employee relations, organisational development, change management, performance management, sickness absence, recruitment, disciplinary and grievances, as well as the delivery of strategic HR projects, Katy is well placed in our team as the Duty Consultant on our COMPLY service. Her previous experience in managing disputes and exit strategies adds capacity to our handling of potentially contentious and complex cases.
Katy is an active member of the local CIPD committee and contributed to the design and pilot of the CIPD's mentoring programme for young unemployed individuals (now rolled out nationally) and work experience scheme at the University of Warwick. Katy is a regular charity donor and event sponsor, organiser, supporter and fundraiser.