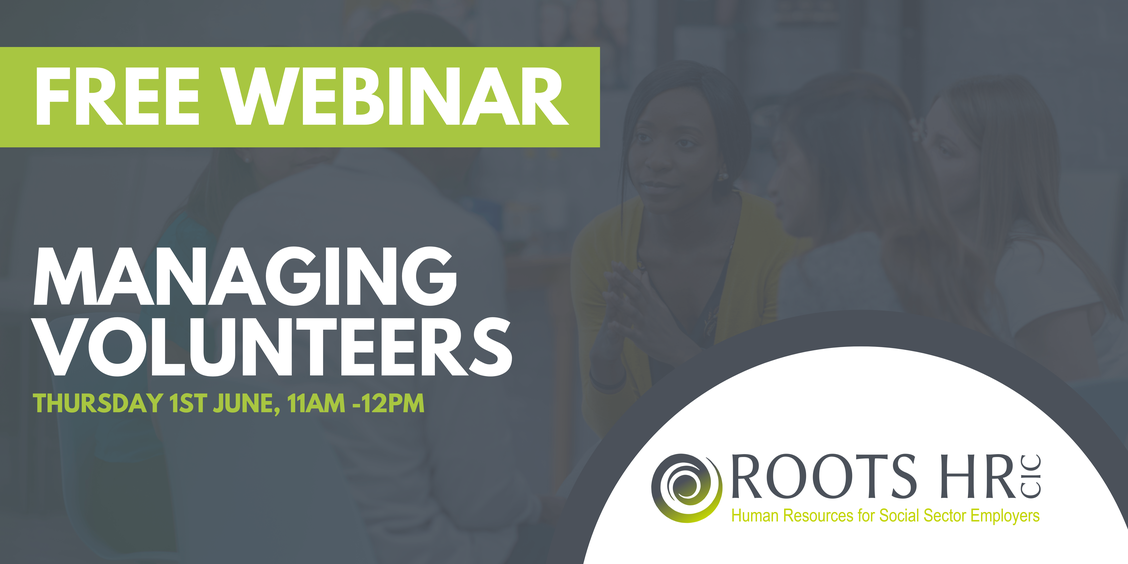 Managing Volunteers: A Free Webinar
This Volunteers Week, join us on Thursday 1st June for a free webinar on Managing Volunteers…
This session is specifically tailored for managers or co-ordinators of volunteers in small to medium charities and other not-for-profit organisations.
Date: Thursday 1st June 2023
Time: 11am – 12pm
Via Teams
Our CEO and Lead Consultant Alison Smith, will deliver the session which aims to help you:
Have an awareness of the legal framework of engaging and managing volunteers
Understand your organisation's responsibilities and obligations to volunteers
Manage volunteer expectations
Have an awareness of how to manage volunteers on a day-to-day basis, including resolving concerns or conflicts
The webinar will last for 1 hour, including time for an interactive Q&A
If you decide to participate in one of our webinars, we will record the webinar and this may include any contribution you make to it. For the recorded information, we remain the data controller and by making a contribution in a webinar you are giving us your consent to record that contribution and to use it for any purpose in relation to the subject of the webinar. Under the General Data Protection Regulations (GDPR), Roots HR CIC is the Data Controller for information we process from you to engage with you.